My Memory Page
My daughter was born Catherine Elizabeth Inzalaco, on July 27, 1985, in Harrisburg, PA
If anyone would recognize any of these pictures or the name sounds familiar, I would appreciate you inform me at my email address below. I would be deeply appreciative.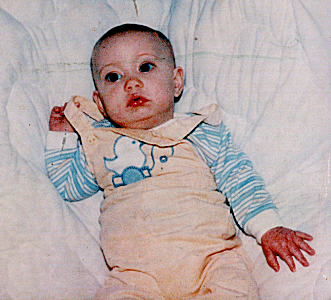 Here is a picture of my daughter, Catherine, taken several months after her birth in the foster home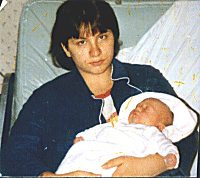 Catherine And I - 2 Days After Her Birth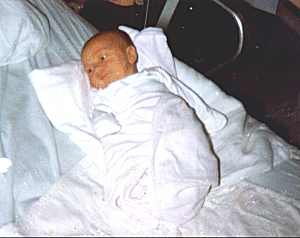 Catherine 2 Days After She Was Born
My Brother Was Born Andrew Inzalaco In Passaic, N.J. On March 9, 1969.
Below are birth and baptism documents I have posted in hope that someone might recognize the names of the people on them and help me locate my brother. I have no pictures of him that I can post, but if pictures are found somewhere, I will post them. If anyone would have any information, I would greatly appreciate it. Please email me.
"I'll Always Love You"

Email Me at rose_33_va@hotmail.com
This Page Was Updated 2/17/08
©1999-2010 - "Oscette"